"ROMANCE"
Oh how I long to taste your lucious lips again and kiss them for all of time ,
How I long to feel thier soft touch as the're pressed against mine !
I long to hold you very close and stroke my hands through your hair ,
I long to kiss you long and deep and smile when other people stare !
I long for many things but most of them are of you ,
I want to be there cuddling , do you feel the same way too ?
So now that you have come to me I seem to care too much !
I take my feelings seriously , Do they call for a lighter touch ?
Well my responses to you are fairly simple and I hope you find them sweet !
Compared to too little or not enough , too much surely has those beat !
Sunshine as you can tell I am not too well reserved ,
I will always give you the kind of attention you much deserve !
I may end up a fool when it comes to romance ,
But I am always willing to take my chance !
How about you ,
Are you willing to take a chance too ?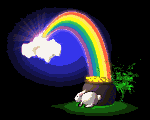 "A DREAM"
I dream of this romantic place ,
When I do I see your beautiful face !
In this place the skies are blue ,
And I have my arm around you !
We are walking along the beach ,
Never out of each others reach !
I am now holding your hand ,
As we lay down in the sand !
Where we make passionate Love ,
As the sun fades from above !
The moon is shining so bright ,
Oh Sunshine you are always a beautiful sight !
When we are finished and done ,
All of our worries we have none !
Then we walk off through the twilght ,
I am really holding you tight !
If you don't believe me ,
Come with me and you will see ,
Someday this dream will be reality !!!

"AS DAY TURNS INTO NIGHT"



What a beautiful sight as day fades into night !
Now the stars are all a glow , seems so fast , this day did go !
It was so wonderful Dear having you near ,
As the day fades from sight , now we are apart and I dread the night .
So often it seems you are in my dreams ,
The two of us sitting near.
It is so devine when your lips are kissing mine !
My dreams keeping you ever so dear .
Now when all that has past and you are with me at last ,
I will care for you with all my heart !
It's been a wonderful day I hope and pray
It won't be long we are apart!

"MY DANCE"
My tongue will perform a glorious waltz
Gliding smoothly over the dance floor
Of your precious body;
Barely touching, yet wanting so much more.

The steps to that delicious waltz
Will be performed so effortlessly,
And your body will respond in rapture
As it will only for me!

Each step will produce a glorious eroctic moan
As you began to lose all control,
Losing yourself to the rhythm
that will make you feel whole!

I will perform the dance so totally
Paying careful attention to each step,
Because a dance of Love is an art
that many Lovers misstep!
They don't attach enough importance
to the act of pleasuring their mate!
Until the relationship finally crumbles
Meeting its untimely fate!

And so, My Beautiful Baby,
One thing will always be true:
I will spend the remainder of my days
Pleasing and Loving you and only you!
Copyright © 2003 Ron D.Marcus
Loving You For Loving Me!

"MY DREAM'S"
When I am here and I lie alone,
and you are so far away!
That is when you can hear me cry and moan,
for hours in my bed, deserted I lay.
When I finally fall asleep,
I dream of the sky.
Dream's that descend very deep, dreams that make me cry.
I dream of the horizon and see the light,
I dream of the light of day.
I dream of the radiance of night,
but still your face holds me at bay!
I see the moon as deep as the blue sea,
you my moon, you are here with me!
I see the sun as bright as it can be,
you my sun, you are here with me!
I know that you are here with me,
where ever you may be .
When I dream your face I can see,
I believe you are here with me!
In my dreams,forever you better not be
I await for that fateful day that we meet!
Copyright © 06/10/2005 Ron D.Marcus

... and I appreciate you for visiting my web site!

Give someone else the pat on the back that they deserve... Please tell them to visit Love Poems by Ron!

E-MAIL ME

Click Below To See One Of My Other Websites!
Love Poems by Ron on Geocities